One of the fastest-growing companies in Florida also happens to be a homegrown success story based right here in St. Pete. Clark Electric, headquartered on Haines Road, was founded in 2009, and in the nearly 15 years since, it has cemented itself as one of the top electrical companies in the state of Florida.
Since opening their doors, Clark Electric has been turning (and keeping) the lights on throughout the city, as the local business has grown from a St. Pete startup to one of the most respected contractors in the state. Even today, it's hard to go anywhere in the entire Tampa Bay Area without coming face to face with their work (though you'd never know it unless you knew to ask).
The kitchen making your plates of tacos at Casita Taqueria runs on electricity installed by Clark Electric, while the lights overhead at the soon-to-open Crunch Fitness in Tyrone will be powered by, you guessed it, electricity installed by Clark Electric. In fact, more than a few residential communities can thank the local company for the power in their homes today.
As for the company itself, Clark Electric specializes in both initial buildout and ongoing services. Their expertise and experience in commercial construction covers a full range of applications, providing complete electrical installations on everything from auto dealerships and residential communities to shopping centers, retail stores, grocery stores, office buildings, private institutions, restaurants, warehouses, parking structures, healthcare and numerous other facilities. You'll even find their work in theme parks and school districts.
Part of what has made the St. Pete company so successful, however, is the personal touch delivered by a local business. Clark Electric doesn't just install – they keep it going for the duration. Their highly qualified team provides professional routine service and maintenance, while also offering preventive maintenance and improvement recommendations for any size business.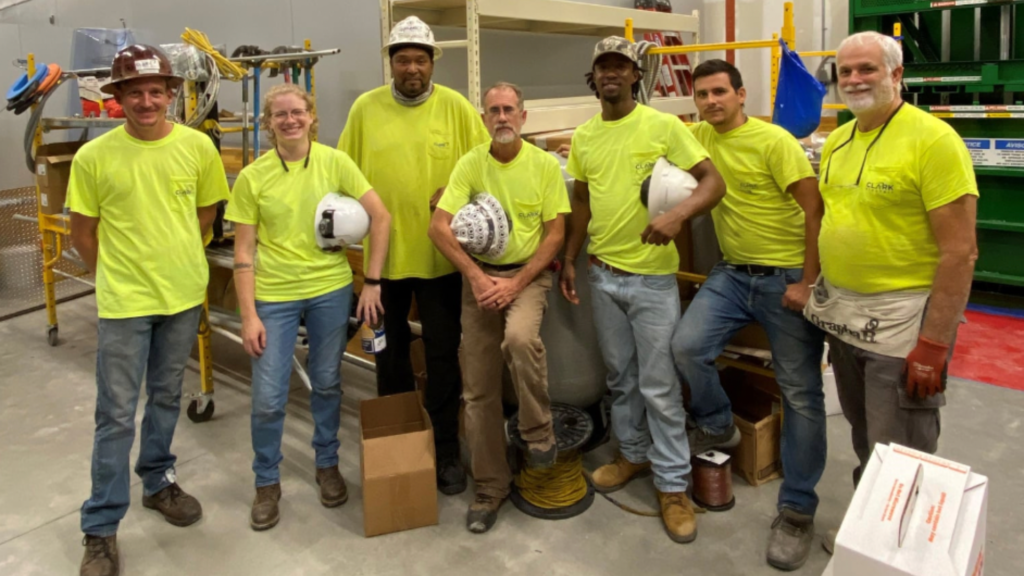 Adhering to their core values of accountability, growth, safety, quality, and culture, Clark Electric has built its success on the ethos of true customer service. The company's dedicated team of professionals partners with the industry's leading manufacturers and distributors to provide guidance from commencement of each project until the very last light is turned on. Each of their projects begin with the pre-construction department providing all necessary tools for estimating, budgeting, design-assist and planning of client's projects. Throughout each of their enterprises, the dedicated project management team is committed to assisting clients and ensuring Clark Electric gives them the power to succeed.
Learn more about the St. Pete success story at clarkelectricflorida.com.